Eltawfik-Yarns Factory
6 May 2016
Eltawfik Yarns is a factory that produces Textile Taps and Yarns and also acts as a distribution point for the factory. Eltawfik board of directors asked specifically for a clean design that suits their brand logo and focuses on the superior services that they offer with a simple easy to handle Dashboard. The Flash and The Wolverine geek have accomplished the task easily.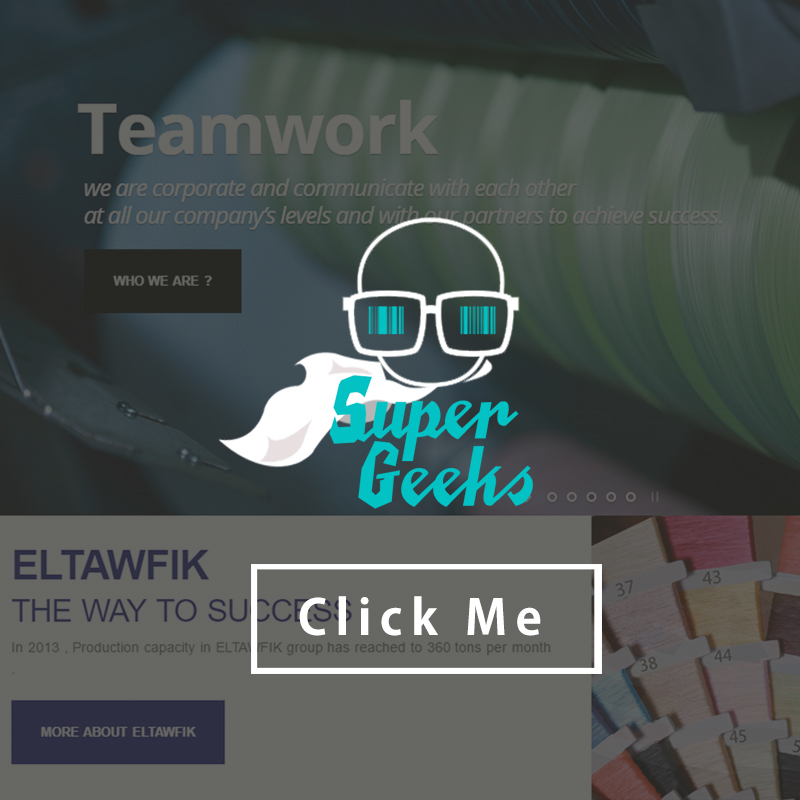 Having a website that works as an online platform for our business has become a crucial point to us \" Eltawfik Yarns\" board of directors, as nowadays the research process that\'s done by a client or a supplier shortly before deciding whether they would do business with you has become online, so we have made the smart decision by creating our online identity and we have made a smarter one by hiring The super Geeks team for the task.
---
TECHNICAL INFO
Compatible Browsers

IE9, IE10, IE11, Firefox, Safari, Opera, Chrome

Languages

English, Arabic

Layout

Responsive

Compatible With

Bootstrap 3.x

Programming Used

HTML5,CSS3,JAVASCRIPT,PHP,MYSQL

Website
LET'S BUILD SOMETHING SUPER.
Do you have a product idea you're passionate about?
A market you want to own? Customers who need you to fill a gap?